Sign up for Youth Choirs & Bell Choirs
September 18, 2022 @ 8:00 am

-

5:00 pm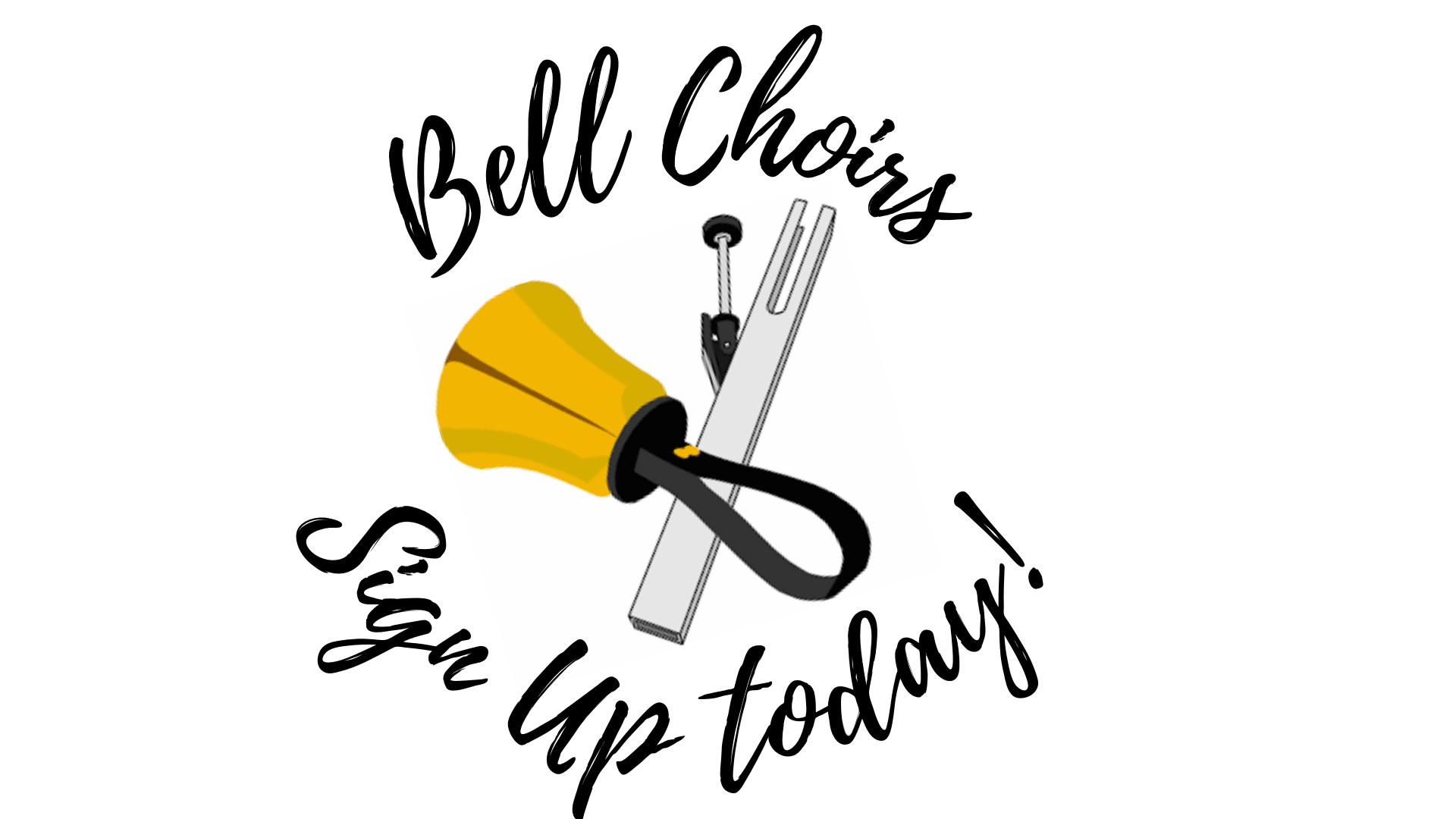 Youth Choir & Bell Chimers
Chapel Chimers: Open to all children from Pre K through Grade 2, this ensemble offers choir chimes– which are hand-held rectangular "bells." The Chapel Chimers enjoy accompanying themselves while singing various songs from Christian vocal repertoire. There is no music-reading involved, as they play (and sing) on cue from the ensemble's director, Rebecca Crivello. In addition to being a lot of fun, the children develop other skills such as rhythm, basic vocal techniques, and working together.
Chapel Chimers meets regularly on Sundays (October through May) at 9:15 AM in the Chapel, prior to Sunday School and 10 AM Worship. Registration for this ensemble begins on Rally Day, September 11.
Joyful Noise Choir: Open to all children from Grades 3 through 7, this ensemble offers a quality choral experience through the leadership of Rebecca Crivello. This ensemble is the perfect setting to learn singing in a supportive group setting, and develop music and performance skills which enhance overall general education. The choir participates in worship at regular intervals, often in cooperation with the Christian Education ministry.
Joyful Noise meets regularly on Sunday Mornings (October through May) at 11:20AM in the Chapel.
Jubellation: Whether as a continuation from Chapel Chimers, or joining the music ministry at a later date, this bell choir is open to all children in Grades 4 through 8. Music-reading and rhythmic skills are developed and techniques in handbell ringing round out the musical experience in this beginning-levelbell choir. Jubellation meets at 11:20AM in the Balcom Room. This bell choir offers those who are interested in instrumental music, the chance to be part of Music at First.
Children and youth are an INTEGRAL part of MUSIC AT FIRST. Come one, come all!
Related Events